You know how there are those grounds you just never win at? Sadly, Home Park is seemingly one of them.
That's how I have always felt, even before the recent 7-0 aggregate FA Cup defeats there is 2013 and 2020. In my time as an Imps' fan, 1986 onwards, we have only scored one goal there, Gavin Gordon netting as we drew 1-1 in March 2000. That might only be six trips during my Imps supporting life, but the aggregate score across those six trips is Plymouth 14 Lincoln 1. Forgive me if I feel a little pessimistic about this weekend's fixture.
Of course, you know me well enough to know I won't release a pessimistic article without exploring the other side of the coin. Prior to my first match in 1986, we met Plymouth regularly. In 1985 we were down there in both April and October at opposite ends of two seasons, losing both, 2-0 and 2-1 (Warren Ward bagging for us). In 83/84, we capped off three successive seasons where we made the trip down to Devon and got a result, drawing 2-2 courtesy of John Thomas and Glenn Cockerill.
That takes us to October 16th, 1982, almost forty years ago. On that occasion, Lincoln City beat the Pilgrims for the second time in as many seasons, not thinking it would be the last victory before most of the squad were able to draw a pension. It was also in that wonderful season which we keep drawing parallels, 1982/83, the last time we dallied with promotion to the Second Tier, the last time (before this season) we topped the third tier and perhaps the closest fans felt we were to matching Bill Anderson's wonderful achievements of the fifties.
Gary Parle wrote about gales and goals earlier in the week, and oddly that seems to be the running theme of our last victory at Home Park also. Storms and high winds were battering the Devon coast on that weekend as we visited looking to pick up a third away win of the season. At home, City had been utterly wonderful, beating Doncaster (5-1), Sheffield United (3-0), Orient (2-0), Reading (4-0) and Wigan (2-1). We went down the M5 with a four-point gap between us and Bradford City in third, three points the difference between us and second-placed Southend with the Shrimpers having played one more game. Whatever the result, the Imps were staying top. Plymouth were 19th, one point clear of Exeter City in 20th. Exeter would host Millwall that night before making the trip up to Sincil Bank on Wednesday 20th.
The Imps lined up David Felgate in goal, with David Carr, Phil Neale, Glenn Cockerill, Trevor Peake, Steve Thompson, Marshall Burke, Phil Turner, Gordon Hobson, Derek Bell and George Shipley. Jimmy Gilligan was our substitute. Pre-match, much of the talk was around whether Burke would play with a broken toe sustained in the victory against Doncaster, and whether Cockerill would drop back into midfield having played as a forward in recent weeks.
The game itself was certainly disrupted by the gale-force winds, which were in the Imps' favour in the first half. It blew in from the open-ended terrace and straight down the exposed pitch, giving one side a huge disadvantage, with fewer than 3,000 supporters in a ground that, at the time, held 40,000. Despite that, Imps fans were in the exposed terracing, with no protection at all.
Still, those travelling supporters had plenty to cheer. With City in such strong form, they were expecting to do well and despite taking time to settle in the conditions, eventually, we got a foothold in the game. Maurice Burton wrote that when the Imps found their rhythm 'their football always threatened to open up a fragile Argyle defence', and just before the half-hour mark, it did. A corner from Phil Turner headed for the back stick, where Derek Bell had to work hard not only to stop the ball going out of play but to nod back across goal and into the net. The Pilgrims defence froze when they thought the ball was going out, but the alert Bell ensured City capitalised.
City bossed the remainder of the half, Phil Turner seeing a stinging effort held well be Plymouth stopper Geoff Crudgington, before a Phil Neale drive from 25-yards needing tipping over the bar. In fact, Plymouth's only real shining light was Lindsay Smith, a defender who had previously spent five games on loan at City the year before.
The biggest cheer from the home fans came when they heard Millwall were leading 1-0 at Exeter, and that should have given them impetus in the second half. The green shirts were playing with their backs to the wind and defender David Carr even said that the Imps had to 'man the trenches'. The side expected a fight but instead saw a resolute and firm Thompson and Peake dealing with everything a lacklustre home side had to throw at them.
Plymouth did come close, defender Leigh Cooper saw a fierce drive blocked by Carr, whilst full-back Mike McCartney beat Felgate, only for Neale to clear off the line. Felgate also made a crucial save from Kevin Hodges, but whilst they were chances for Plymouth, it wasn't the one-sided half many imagined. Up the other end, Bell and Hobson created a chance for Cockerill, who let fly straight at Crudgington. Maurice Burton reserved special praise for Burke in his report, claiming the midfield (who had a broken toe remember) had his 'best game so far' for City.
The Imps killed the game off in the dying seconds with a typical Hobson strike. He used his pace to get the better of former teammate Smith, then as Crudgington advanced he calmly rounded him and netted from a narrow-angle. City had a victory, their last for at least 39 years (and hopefully no more), and Plymouth fans were left holding their head in their hands. It got worse for them after the final whistle too, Exeter had turned things around against Millwall and won 2-1, leapfrogging their Devon rivals. At least we gave them some joy in midweek – Exeter were thrashed 4-1 at Sincil Bank, with Bell grabbing a hattrick and Hobson adding another to his tally.
The rest of this season is often held up as an example of the board costing a club promotion. Despite building up a healthy lead, City ended up capitulating and finishing sixth, this in the days before play-offs. Plymouth rallied, winning 2-1 at the Bank later in the season and finishing eighth, albeit 11 points away from City under two points for a win. They did get a small, victory over Exeter though, the Grecians finished 19th, and were relegated a season later.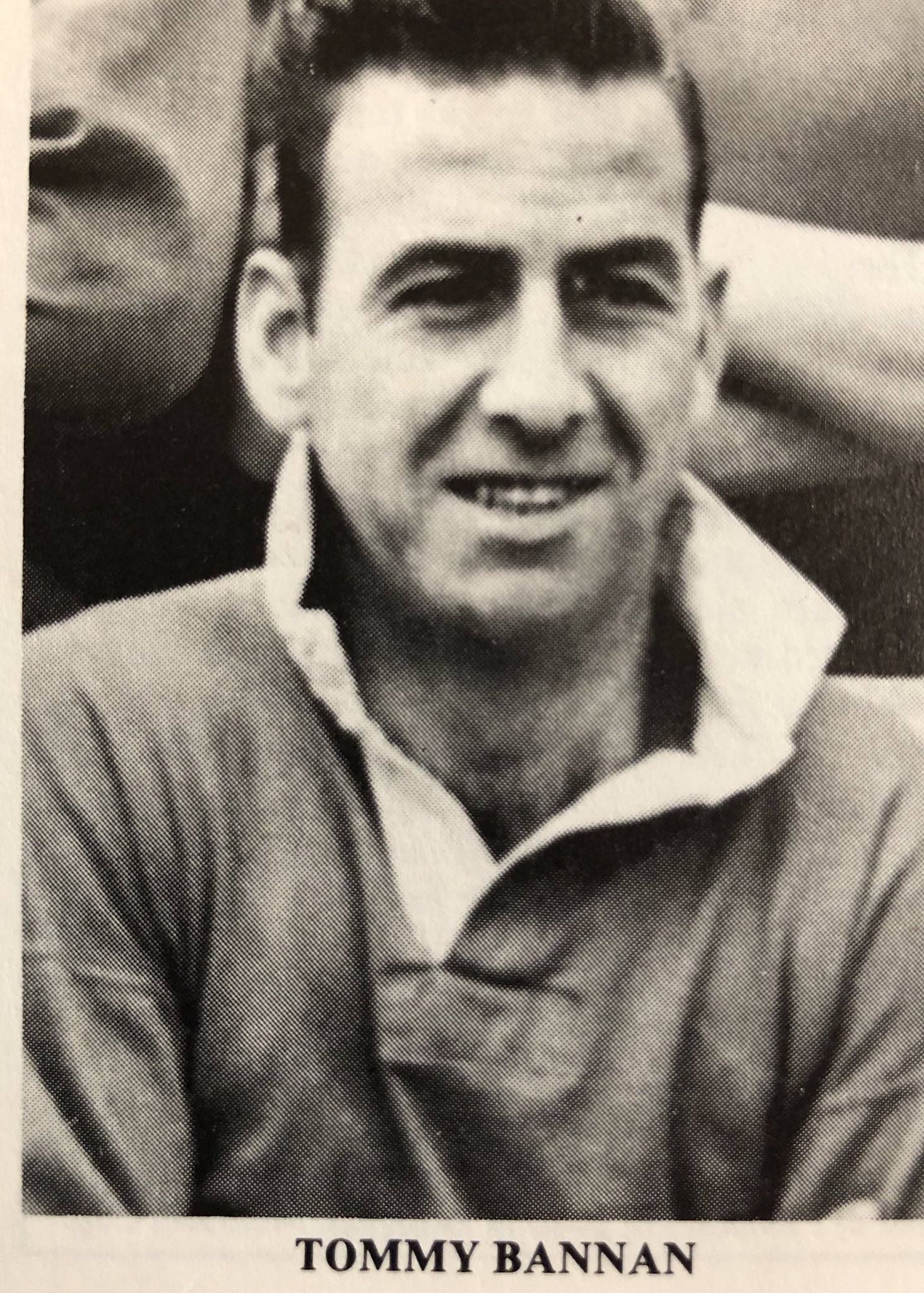 For the record, we had won at Plymouth in the 1981/82 season also, Dave Gilbert and Glenn Cockerill netting in the first Imps win of the season, a campaign which ended so cruelly at Craven Cottage and that famous red card for Steve Thompson. The Imps biggest win at Home Park came in the 1955/56 season, when Richard Neale, 5ft 7in Thomas 'Tommy' Bannan (brace) and debutant Colin Gibson gave us a 4-1 win in front of 13,632. City finished eighth in the Second Division that season, our best finish since World War I.